Dr. Barbara Paul-Blume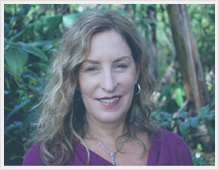 Many people come to my practice seeking help for a myriad of psychological and neurological disorders (ADD, ADHD, PTSD, Depression, Anxiety, Sleep, etc) having found little or no success with other forms of treatments and medications. Whether it is your first time seeking help or you are discouraged by the lack of prior results, you have come to the right place.
I am a licensed clinical psychologist in Ventura, CA, and board certified in Neurofeedback. I have been in private practice for over 30  years and bring extensive knowledge, skills, research and tools to assess patient's needs. Together we will create a treatment plan to implement positive and permanent change that result in a happier, healthier you. I will help you with the hard work of change and healing in a safe and supportive environment.
Treatments

Dr. Paul-Blume, Ph.D, BCN is one of only
150

in the WORLD Licensed and Trained in Advanced Live Loreta Neurofeedback